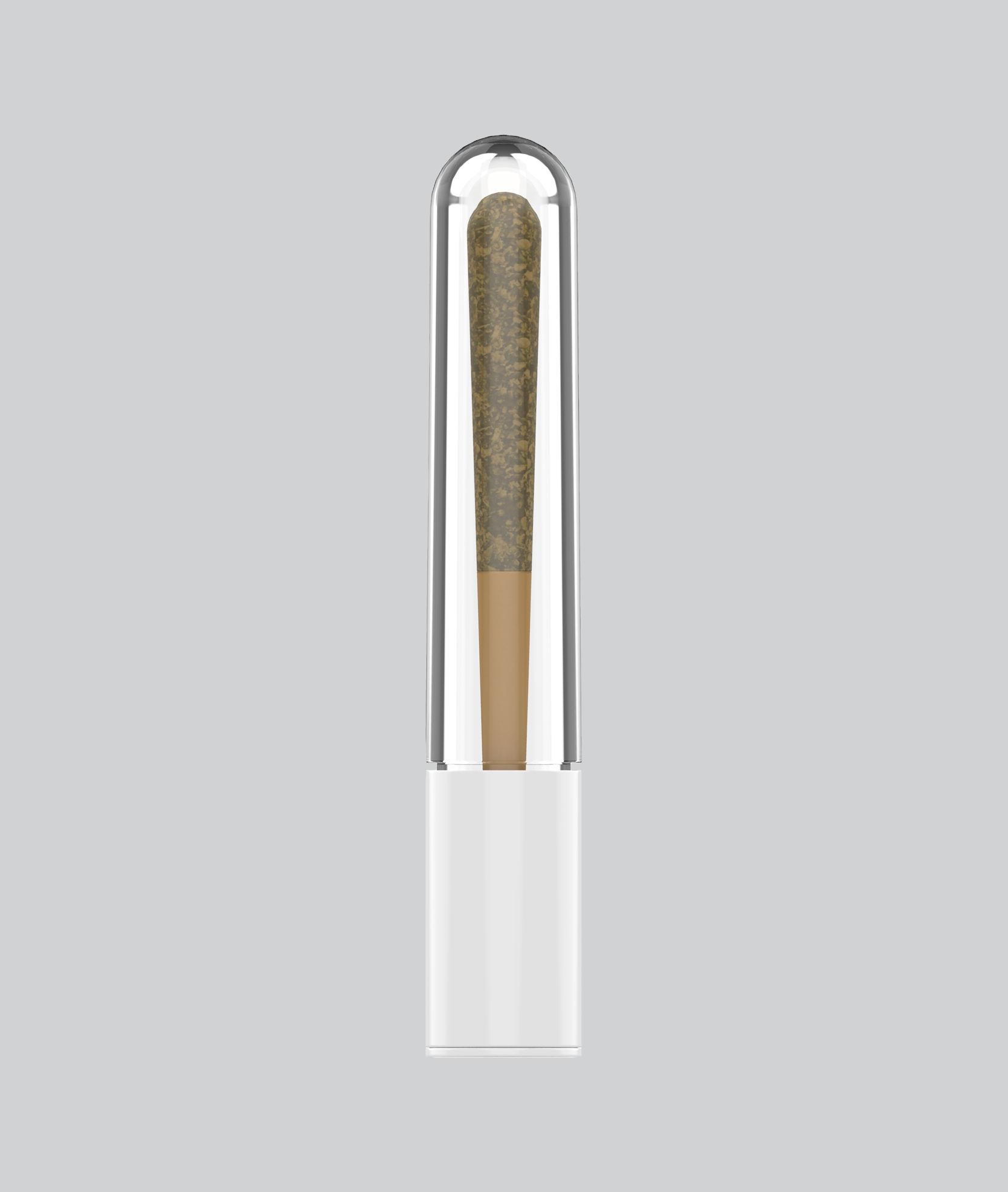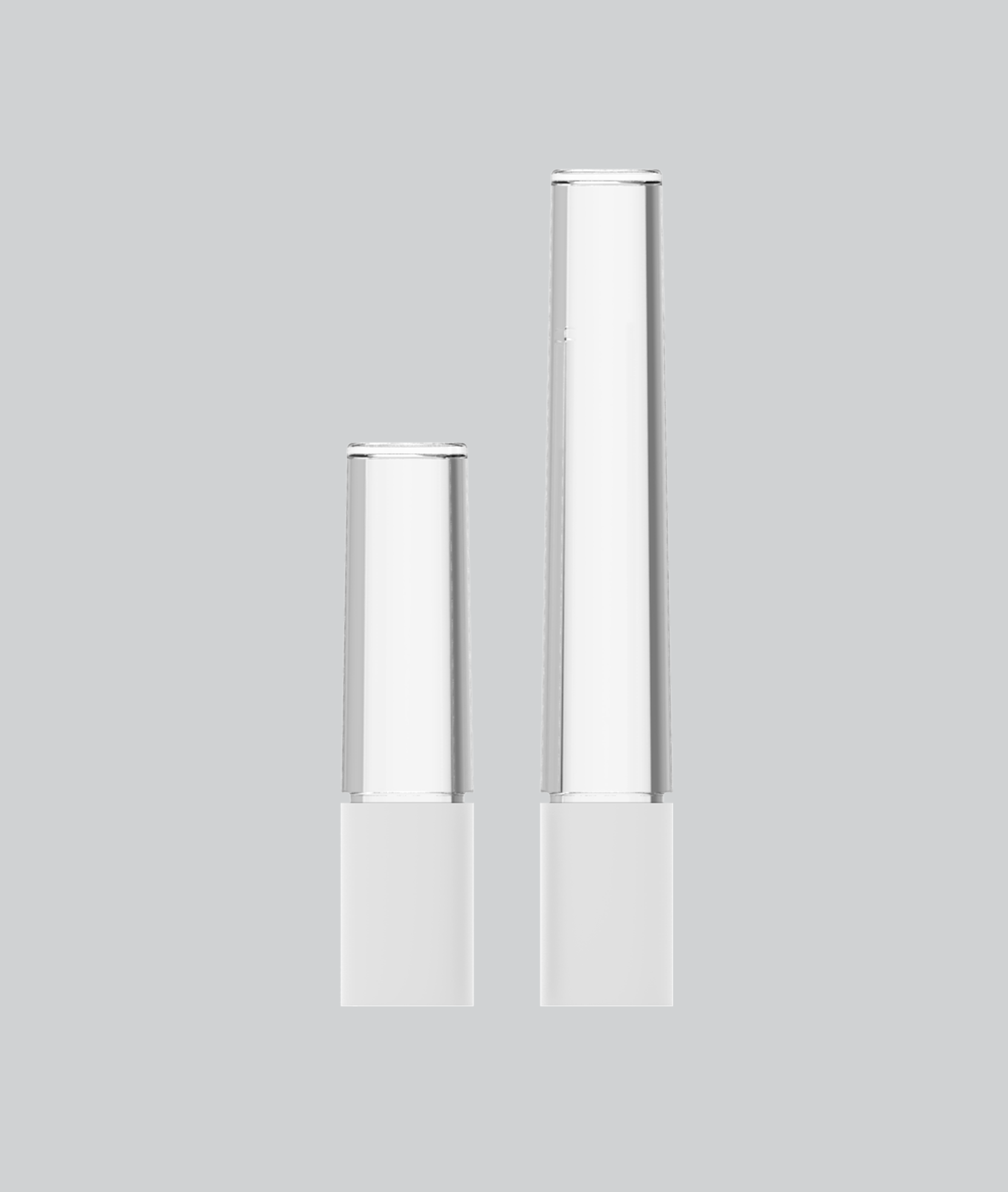 Customizable Pre Roll Tube
Featuring a removable cap and a recyclable base made of nylon plastic, the Five10 pre roll tube was designed to hold standard sized pre rolls. An optional spacer can be placed between the cap and base to ensure the safe transport, storage, and handling of shorter cones.
The Five10 Tube's cap and base are fully customizable— choose between a variety of custom colors and finishes. The caps are also offered in a tubular or flat style. Engineered with a patent-pending child-resistant mechanism, these are the most secure glass pre roll tubes available. The Five10 pre roll tube is FDA food-safe and ASTM/CSPC child-resistant compliant.
Available Sizes: Thin Short Tube, Wide Long Tube, Wide Short Tube